How Twitter Can Improve Your Management (in 140 Characters or Less)
February 16th, 2012 | by Frank Addante
Communication has been streamlined to short messages. Your management should be too.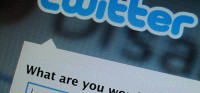 I'm a big fan of short, concise, summarized communication. Twitter's revolution of 140-character messages inspired me to create a similar management reporting format that I have found to be very effective.
Each week, I ask each of my direct reports to provide a weekly report with the following information. (I outline it here so you can follow the same framework):
Format: 3 to 5 Twitter-style bullet points, no more than 140 characters.